Silchar, the headquarters of Cachar district in Assam is the second largest city in Assam. Located on the banks of River Barak, Silchar attracts tourists in great numbers thanks to its beautiful natural scenaries, rich and diversified culture and better infrastructure. The initial capital of the kingdom was in Khalangsha in Cachar, which has been identified as […]
Silchar, the headquarters of Cachar district in Assam is the second largest city in Assam. Located on the banks of River Barak, Silchar attracts tourists in great numbers thanks to its beautiful natural scenaries, rich and diversified culture and better infrastructure. The initial capital of the kingdom was in Khalangsha in Cachar, which has been identified as […]
Guwahati also formerly known as Gauhati is a city of the Indian state of Assam and also the largest metropolis in north eastern India. A major riverine port city along with hills, and one of the fastest growing cities in India, Guwahati is situated on the south bank of the Brahmaputra. It is called the […]
Shillong is a hill station in the north eastern part of India and the capital of Meghalaya, which means "The Abode of Clouds". It is the headquarters of the East Khasi Hills district. Shillong is the 330th most populous city in India with a population of 143,229 according to the 2011 census. It is said […]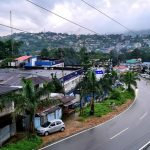 Itanagar is the capital and largest city of the Indian state of Arunachal Pradesh. The seat of Arunachal Pradesh Legislative Assembly, the seat of government of Arunachal Pradesh, and the seat of Gauhati High Court permanent bench at Naharlagun are all in Itanagar. Itanagar was declared the capital of Arunachal Pradesh in 1974. Situated at an elevation of 350m, the quaint town […]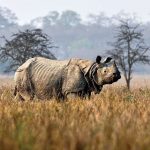 For tourists wanting to visit Arunachal Pradesh by Car From Assam, we can help you by providing a car of your choice with great rates.
We provide cars for hire for tourists who intend to visit the Manas National Park.
We provide cars for touring across Guwahati, Bomdila and Itanagar. Our car rental service operates from itanagar too and can help people who wish to come to Shillong or Guwahati from Itanagar.
